The memorandum, signed by Dr. Charles Richard Pinto on behalf of BASQUE COUNTRY University as REM + Joint Program Coordinator and Dr. Ghobad Shafiei on behalf of the SMGRC at the University of Kurdistan, calls for bilateral cooperation to guide the thesis. Master of Science and Education and Research Communication are emphasized. Also in this memorandum, the participation of professors and researchers of Kurdistan University Micro-Network Research Center in holding short-term training courses, workshops and scientific seminars has been agreed upon by the parties. The signing of this memorandum was the result of two short training courses (one week) held last summer by Dr. Shafiee for this joint European program.
Master of Science (MSc) in Renewable Energy in the Marine Environment (REM +) is a joint Erasmus Mundus Master of Science (EMJMD) course offered by the following four European universities:
These universities work together and jointly in the implementation and overall development of dissertations. Each university is also responsible for implementing the program at its own university. Funding for this master plan is provided by the EU Erasmus + program. Students enrolled in this program spend each semester at one of the universities listed above.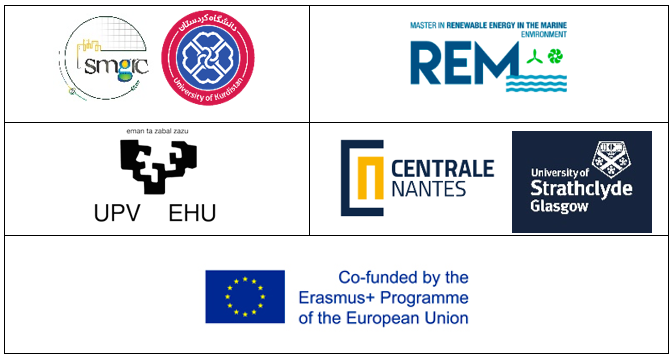 Students interested in participating in this joint European program can apply independently through the relevant link on the program website. The annual registration deadline for this program is usually March 15.